Grkovska in working visit to Slovenia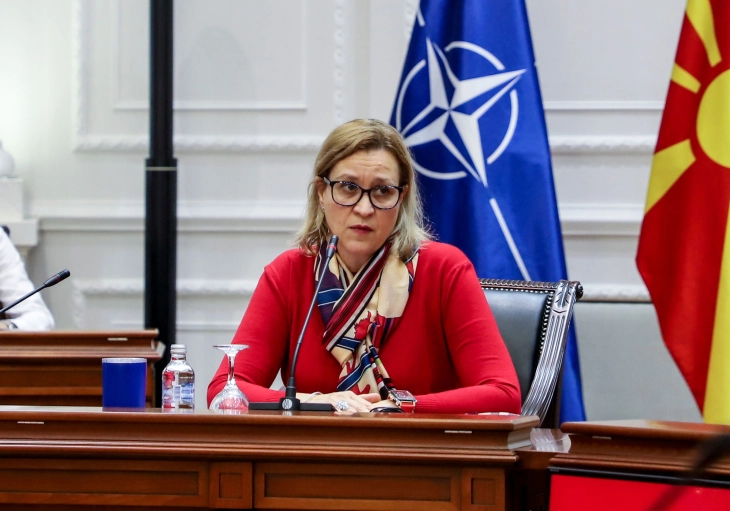 Skopje, 25 September 2023 (MIA) – Deputy Prime Minister in charge of good governance policies, Slavica Grkovska, is on a working visit to the Republic of Slovenia from Monday through to Wednesday, where she will meet with the Slovenian Minister of Digital Transformation, Emilija Stojmenova Duh.
During her visit, Grkovska will also meet with the Slovenian Minister of Justice, Dominika Švarc Pipan, as well as with the Vice President of the Judicial Council, Urška Kežmah.
On Monday evening, Grkovska will attend a reception organized by the Macedonian Embassy in Slovenia celebrating 30 years since the establishment of diplomatic relations between the two countries, and the opening of the Embassy in Ljubljana, which was the first Macedonian diplomatic post opened after the country declared independence.
Photo: MIA Archive