Spasovski and Poklukar sign memorandum on development aid for police helicopters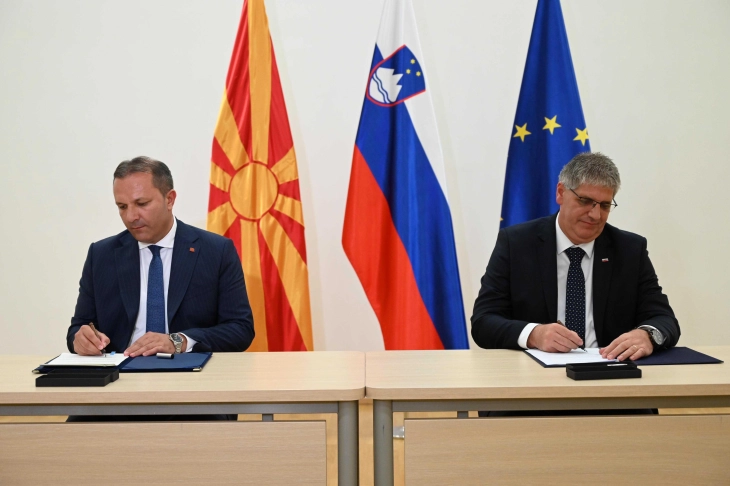 Skopje, 25 September 2023 (MIA) — A Slovenian donation of spare parts for police aircraft will help build the capacities of the Ministry of Interior's aviation units, after Interior Minister Oliver Spasovski and his Slovenian counterpart Bostjan Poklukar signed Monday a memorandum for providing development aid from Slovenia's Interior Ministry, an official press release said.
According to the release, the donation agreement is worth over 270,000 euros. It aims to strengthen the capacities of the police aviation units in performing their daily tasks, including rescuing people.
Stressing the importance of bilateral cooperation, Minister Spasovski told a press conference that the two interior ministries should also join efforts in the fight against organized crime, against human trafficking and migrant smuggling as well as against drug trafficking and dealing with illegal migration.
"Thanks to Minister Poklukar and his team for the positive response to our official letter we sent them to request support for our Aviation Units Department in donating helicopter parts," Spasovski said.
He also said he had proposed for the countries to hold joint trainings again to further strengthen the capacities of police officers.
Poklukar said the proposal was an excellent initiative for deepening the cooperation between the two ministries and expressed his full support of it. At the same time, he reaffirmed Slovenia's unwavering support for North Macedonia on its road to the EU. mr/