Mickoski: Another leader's meeting when SDSM says which VMRO-DPMNE proposal it accepts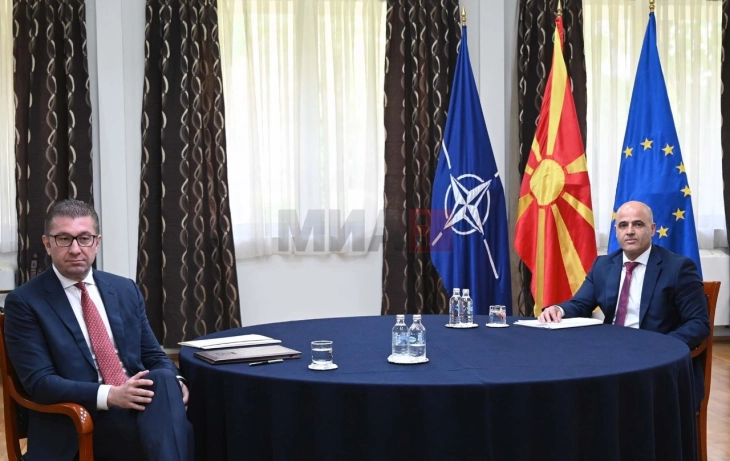 Skopje, 14 June 2023 (MIA) – VMRO-DPMNE leader Hristijan Mickoski will call another leader's meeting or team meeting on the same day when he hears from SDSM and their leader Dimitar Kovachevski that they have chosen one of the two proposals offered to them by the opposition party - constitutional amendments with delayed effect or early parliamentary elections after which the defeated party will support the concept of national unity and provide a guarantee from the European institutions for the Macedonian identity.
"They have two proposals on the table, and they should choose one of those two. It's not a problem, I'm always ready to talk. But they should choose which one of those two proposals - whether the one with delayed effect, when Macedonia will be a member of the EU, or elections in autumn and guarantees," Mickoski said in an interview with Alfa TV.

According to him, it is logical to talk about elections because in every field "we see incompetence and a policy that is collapsing and a government that cannot deliver."
Photo: VMRO-DPMNE