Bundestag adopts resolution supporting Macedonian language, culture, identity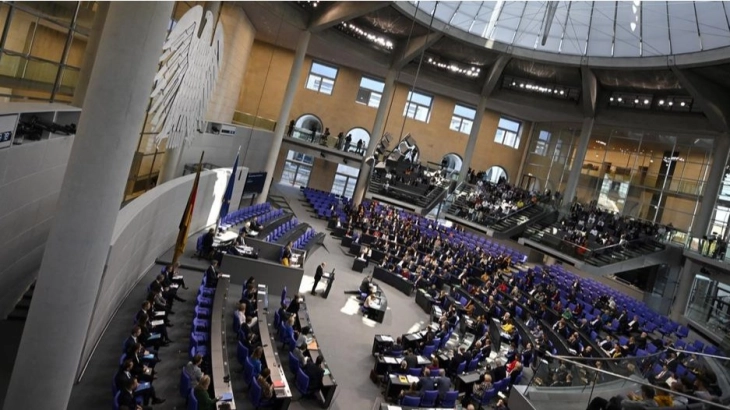 Berlin, 16 June 2023 (MIA) — With a majority of votes, the German Bundestag adopted Thursday a resolution to actively support North Macedonia on its path to the European Union. It was submitted by lawmakers from the ruling coalition of the German Social Democratic Party (SPD), the Greens and the liberal Free Democratic Party (FDP).
According to Deutche Welle, German Minister of State for Europe and Climate Anna Lührmann presented the resolution before lawmakers. "With this resolution, we pay deep respect to the Macedonian identity, language, culture and history," she said.
Lührmann said she would visit North Macedonia again soon, for the fourth time, together with her French and Polish counterparts, to encourage the country's process of constitutional changes.
"Citizens are losing faith in the EU perspective. We need to restore trust in the EU and use every opportunity to encourage our partners in North Macedonia," she said.
She pointed out that the change to the Constitution would not threaten the Macedonian identity. On the contrary, she said, it would strengthen the state's multi-ethnic character.
"Claims that this will compromise identity are wrong. Inserting additional communities into the Constitution, on the contrary, will only strengthen the multi-ethnic character of the state, which is a role model for the entire region," Lührmann said.
The resolution did not get the support of the German opposition, including the Christian Democratic Union (CDU) and Christian Social Union (CSU). mr/