Arsovska meets with new Austrian Ambassador Pammer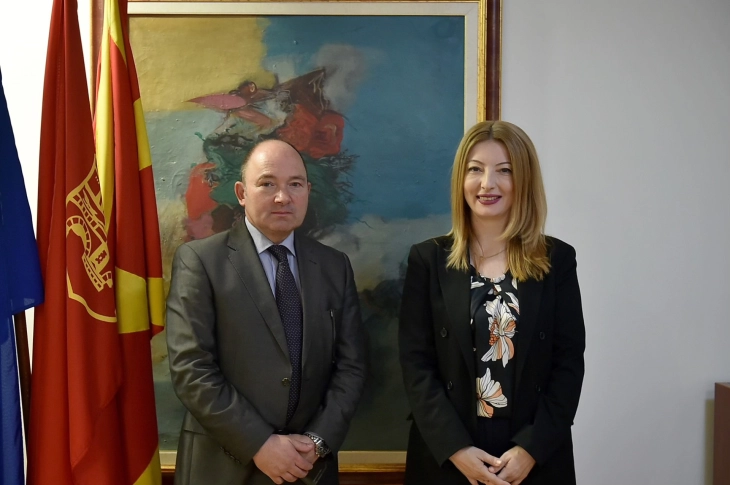 Skopje, 25 September 2023 (MIA) — Skopje Mayor Danela Arsovska met with newly appointed Ambassador of Austria Martin Pammer on Monday.
According to an official press release, Mayor Arsovska and Ambassador Pammer discussed Skopje's recent title of European Capital of Culture 2028 and the cultural programming under the motto "Culture Above Division" under which Skopje will cooperate with European Union cities.
The Skopje mayor said that becoming European Capital of Culture 2028 was a high recognition as culture had an important role in any city's urban, social and economic development.
The Austrian ambassador highlighted the potential opportunities for cultural cooperation and exchange as well as urban living and civil protection projects Skopje and Vienna are planning to cooperate on, the release adds. mr/